Control This
This is a picture of what LIBERAL AMERICA wants you to look like: a fool pointing a banana at an intruder. That's because they've taken your gun by first taking your God given right to carry a gun.
Now there's a black guy outside trying to break in your house. And what are you going to shoot him with? A banana? That won't work. The best you can do is throw it and hope they chase it.
Did I mention that the black guy has a gun? Because bad guys don't follow the rules. You do, because you're an American. And even though this is a LIBERAL AGENDA to take your guns, if they change the Constitution (ILLEGAL), you will follow the law as a White American.
We at American Conspiracy Info are tired of hearing that we don't need assault weapons. Don't we? The government has them, and we should be able to have every instrument of death that the government has. Because when they turn against us, we need to be armed. We want tanks, too. And those cool drones that bomb instead of taking pictures.
God knows when the government comes to South Dakota—or when ISIS does—we will fight back. The last thing those Arabs want is to die. We'll shoot through their suicide vests and END THAT SHIT.
This is our definition of Gun Control: we control what we want, because we have guns.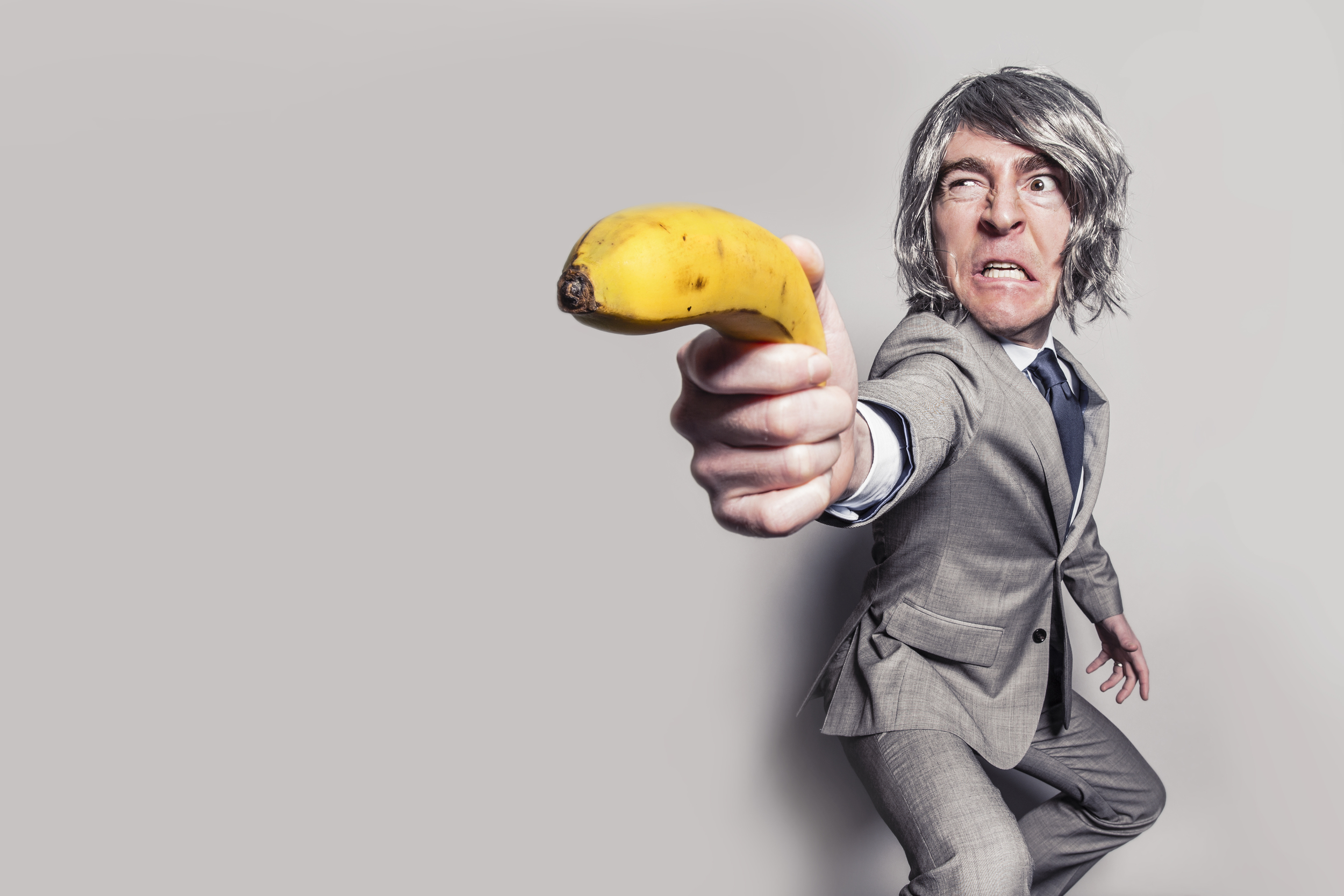 Good luck fighting terrorists IN YOUR TOWN with a banana. That's what liberals want.